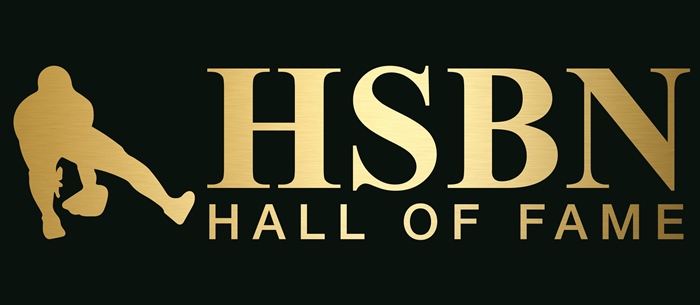 Thursday, October 26th will be a magical night for South Florida High School Baseball, as HSBN inducts the inaugural HSBN South Florida Hall of Fame Class. 23 members will be inducted into the Hall, all of whom have had a monumental impact on high school baseball in South Florida. You will not want to miss this event, as these legends accept their Hall of Fame honor.
HSBN South Florida Hall of Fame Induction Ceremony
When:
Thursday, October 26th, 6PM
Where:
Nova Southeastern University Auditorium
Admission:
$40 per person
Purchase Tickets Here!
2023 HSBN South Florida Hall of Fame Inductees:
Pat McQuaid
– "I am humbled by the recognition and appreciate everything HSBN does to expand and promote baseball in South Florida. The first Hall of Fame class represents the men and history of South Florida baseball over the past 50 years. Through the years South Florida has become recognized nationally as a hotbed for high school baseball. Baseball is about dreams, memories, and stories and I am honored to have been a part of the growth of baseball in South Florida."
Rich Hofman
– "To have coached all the years I did in South Florida was a blessing. Through the years, I had the privilege of being around some of the best players and young men a coach could ask for. I have had some amazing assistant coaches, and have coached against many of the Hall of Fame inductees. It is an honor that HSBN is recognizing all the hard work and dedication all these coaches have put in through the years, and it is an honor to stand among them in the first HSBN Hall of Fame class."
Fred Burnside
– "It is truly an honor to be included in HSBN's inaugural Hall of Fame class. Congratulations to all my peers being inducted. What a blessing it has been to be part of this great game of baseball. I want to thank all my coaches for their hard work. To my players, the many memories and relationships built with them, I will cherish forever."
Ernie Padron
– "This is an honor and something I thought I would never ascertain. The honor could not have been possible without the many players I was fortunate enough to coach, who believed in what I was teaching. Also, the many assistant coaches that have selflessly given their time and effort to make me look good. Finally, to my family that has been there through the good, the bad, and the ugly in my career. This honor goes out to all those who have made me Ernie Padron."
Charlie Cardinale
– "To be considered by HSBN for this honor, and to go into the Hall of Fame with some of these coaching legends is truly an honor. I look forward to the induction ceremony, and getting to share the stage with these coaches who have defined high school baseball here in South Florida through the years."
Ed Waters
– "I have had some great battles on the field with many of the coaches being inducted into this Hall of Fame, and I am blessed that I am still able to be coaching after all these years. Seeing some of the names being inducted, it brings back a lot of memories, and I am honored to be a part of this event."
George Petik
– I am honored to be recognized with such a distinguished group of coaches. Building and maintaining a successful program for 20 plus years as all these coaches have done, is a testament to the dedication and commitment of these coaches. I salute them all."
Rich Bielski
– "I am humbled to be honored with such amazing coaches and incredible men who have given so many years, and tireless effort to helping our young men chase their dreams. I was blessed with the most amazing assistant coaches throughout my career, and that makes this honor as much theirs as it is mine."
Todd Fitz-Gerald
– "I am humbled by this honor. To be able to not only play down here, but to then coach and help so many players realize their potential and dreams, is the reason most of us coaches do what we do. The long hours, and the on-field battles, are always appreciated when we see young players reach their goals. I thank HSBN for this honor, and look forward to the ceremony with many of the best coaches in South Florida history."
Darin Koch
– "It is truly an honor to be going into the Hall of Fame. I never thought when I started coaching, following in my dad's footsteps, that I would end up here. There are so many deserving people that belong in this Hall of Fame. Some of these guys are absolute legends, and to even be considered among this is amazing."
Frank Bumbales
– "I thank HSBN for this prestigious honor. It is an honor to even be considered for the Hall of Fame, and I am looking forward to catching up with a lot of old friends at the induction ceremony."
Joe Weber
– "It is amazing how fast the years have flown by. As like many of these coaches being inducted, I only set out to make these young players successful men in society. The games and battles have been memorable, and I am honored to be a part of the first HSBN Hall of Fame class."
Len Koch
– "It is an honor to be induced into the Hall of Fame with some of the coaches that I have battled for decades. Being inducted into the Hall of Fame is special, and I am honored to be among the first group inducted."
Mandy Pelaez
– "To see some of the coaches that are going into the Hall of Fame, I can't even imagine I would ever be able to mentioned in the same breath as them. My only goal is always to guide young student-athletes, and being recognized for that is a special honor. I look forward to the induction ceremony."
Mike Moss
– "It has been a long road from when I started coaching until now. I have developed many friendships along the way, and to be included in this list of inductees is something that I will never forget. I thank HSBN for this honor, and look forward to swapping stories, and reminiscing in what will be an amazing HoF ceremony night."
Pedro Guerra
"It is an honor to be selected to be in the first class of the HSBN Hall of Fame. I thank all my coaches and players that have allowed me to receive this honor."
Ralph Henriquez
– "Coaching baseball down here in South Florida has been one of the best experiences of my life. Looking down the list of coaches that are being inducted, I see a lot of familiar names, coaches who I have developed friendships with through the years. I am humbled and honored to be one of the members of the first HSBN Hall of Fame class."
Ralph Suarez
– "Us coaches start out our careers wanting to help young men reach their dreams. I have been lucky through the years to have been a part of some special teams, and have been around some amazing assistant coaches and players. To gain an honor like this, you have to be surrounded by a lot of great people, and I would not have achieved this without that. I am humbled that HSBN has chosen to recognize me in their first Hall of Fame class."
Ray Evans
– "Being a part of something special at several different schools in Broward and Miami has been an honor. The coaches on this list are some of the greatest that have ever been in a dugout in South Florida, and to be chosen in the same class is special. No coach receives these type honors on their own, so I am thankful for all my coaches and players through the years that helped me not only achieve my goals, but allowed me to help them achieve theirs."
Sonny Hansley
– "This Hall of Fame class includes many of the best coaches to ever do it here in South Florida. I am honored to call all of them not only fellow coaches, but also, friends. I had the opportunity to be a part of not only the high school community, but also the college experience with my time at Nova Southeastern. I thank HSBN for this honor, and look forward to celebrating this induction with my fellow inductees."
Terry Portice
– "What an amazing honor to be recognized by HSBN as a Hall of Fame inductee. I have coached many great players who have become great men, and have seen a lot of change in the high school game through the years. One thing that doesn't change is all of our love for the game, and desire to see these young men we coach, succeed."
Tom Duffin
– "I am honored to be among the first class of the HSBN Hall of Fame. I thank HSBN, and also all my coaches and players through the years. It has been a great journey, and I will not forget all the memorable games and people that made the journey special."
Jason Hamilton
– "Having played in South Florida, and then having the chance to coach all these years at Cardinal Gibbons, I feel blessed to be a part of this first Hall of Fame class. It has been an amazing journey, and receiving this honor alongside some of the greatest coaches and mentors of all-time down here, will be something I always treasure."